Malek Service Company
College Station, TX
Malek Service Company has been serving the College Station area for over 32 years. We began as a family HVAC company working out of a garage in 1989 and remain a family-owned and operated business. As we grew, we expanded into more than heating and AC, adding plumbing to our services. Our motto, "making a difference," is still present in every aspect of our work today.
HOURS
Open 24/7.
ADDRESS
10464 State Highway 30
College Station, TX 77845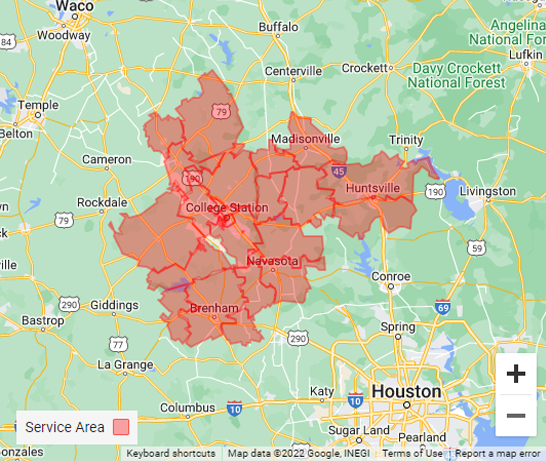 Areas of Service
College Station
Brenham, TX
Bryan, TX
Caldwell, TX
College Station, TX
Hearne, TX
Hempstead, TX
Huntsville, TX
Madisonville, TX
Navasota, TX
Snook, TX
Somerville, TX
Tomball, TX
PLUMBING
Plumbing Installation, Repair & Maintenance Services
Water Heater Repair & Installation (tankless & gas/electric)
Drain and Sewer Repair
Plumbing Leaks
Garbage Disposal Repair & Replacement
Toilet Repair & Installation
Faucet Repair & Installation
Bathtub/Shower Repair
Sink Installation
HEATING & AIR
HVAC System Design & Installation
HVAC Maintenance & Repair
AC Installation & Repair
AC Troubleshooting & Diagnostic Services
Air Duct Inspections
Heating System Installation
Heater Maintenance & Repair
Emergency, 24/7 repair services for most major cooling brands
What are people saying?

What are people saying?
Mike and Luis were very helpful and worked hard to replace our air conditioner. They were able to provide us with portable units so we could stay cool until our new unit arrived. When the workers arrived they were efficient and professional. I will definitely use them again in the future.
Matthew Russell
Came out same day as called for repair, Austin was wonderful! Extremely happy with service, we will be using this company again if the need arises.
Dawn Grove
Excellent company! I called on a Friday to get an estimate on a new HVAC system. Preston was at my house by that afternoon. My new unit was installed by the next Tuesday. I received a text message before they arrived to let me know who was coming. It even had a photo of my installer. Super professional, responsive, knowledgeable, friendly. I will recommend to everyone I know. Thanks Malek!!
Michelle McGehee
Ty and Preston were very professional and knowledgeable. Figured out the problem and fixed very quickly. Emily was very kind and helped make this fix very easy and painless. I would highly recommend
Austyn Tapley
The person performing the repair and installation of a new outside water faucet was very courteous and professional. He did an outstanding job in a timely manner. The price was about what I had expected to pay. He was here when I needed him.
Bert Kretzschmar